Thurso art – art in hidden places, the Robert Dick Mural.
I originally hail from Glasgow and one of the many things I love about my home city is the art. It is everywhere! I love that the gable ends of buildings have been given new life and painted with massive murals, this one of St Mungo being my personal favourite:
For the size of it, Thurso also has a buzzing art scene. This isn't really surprising considering that we are surrounded by natural beauty in the beach, sea, cliffs, hills and everything else that often finds its way into what I affectionately call 'caravan artwork'.
There is a hidden gem that reminds me a little of Glasgow. Tucked behind the Caithness Horizons building, aka the old Thurso town hall, there is a road that is chiefly used by the shops for deliveries. There is a little bit of ground that would otherwise have laid bare if it wasn't for this:
What is the background story?
I first clocked the crowdfunding project in August 2018. The premise was simple; community money for community benefit. I liked it. The wall was prepped in the October and the area looked extra tidy. By the 24th of October it was completed, unveiled to the public as an outside mural and in inside art piece (which I am unable to photograph as unfortunately Caithness Horizons is shut. Here it is from Freshpaint.org):
The John O'Groat Journal ran a long piece on it at the time, reporting that the work was overwhelmingly supported. I did notice the casual little line suggesting maybe not everyone at Journal HQ agreed: 'Beauty is, of course, in the eye of the beholder.'
Who is the artist?
The pieces were completed by Marc Delaye, an artist based the Black Isle (drive down the A9 to Inverness.) He is in charge of the previously mentioned Freshpaint.org which showcases works from around Scotland. He also runs workshops dedicated to 'aerosol art'. Top chap if you ask me.
So what is the piece about?
The main man in the work is Thurso's Robert Dick, geologist and botanist which explains the leaves and ferns and that. Born in Clackmannanshire, he moved north when his father (who had moved to become Thurso's excise officer) said he should start a bakery here. He did, but became interested in the many, many natural wonders to be found on the Caithness coast including fossils. He set about rocks with a hammer, found fossils and sent them to other geologists. The white plates behind the main figure in the work are examples of his herbarium.
Robert's collection of ferns and mosses was hailed as being so wonderfully complete and still exists in Thurso (see previous comment re: Caithness Horizons being shut…). He seems to have gained some fame but not riches, and it is said that he struggled in later life. He is cemented in the history annuals of Thurso and there have been various events in celebration of him.
Emma, come on what is the most interesting thing you found out tho…
SCOTLAND WAS THE FIRST PLACE ANYTHING EVER HAD SEX!
Ok I'm over simplifying. Based on the research of Robert Dick, ' the 385 millions year old placoderm Microbrachius dicki was confirmed as the earliest known example of copulation between two sexes'.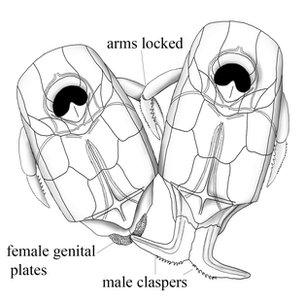 Apparently, in some lake in Scotland, these things rubbed together using their sides, like a cheese grater. Romance at its purest.
Everyday is a school day…
Uncategorized anime anime art art artistic black isle caithness coast colourful creative fresh paint graffiti highlands local history localhistory mural nc500 north north coast north coast 500 photos scotland small town spray paint sutherland thurso travel viewpoint